Download Sellacious
Best eCommerce and Marketplace platform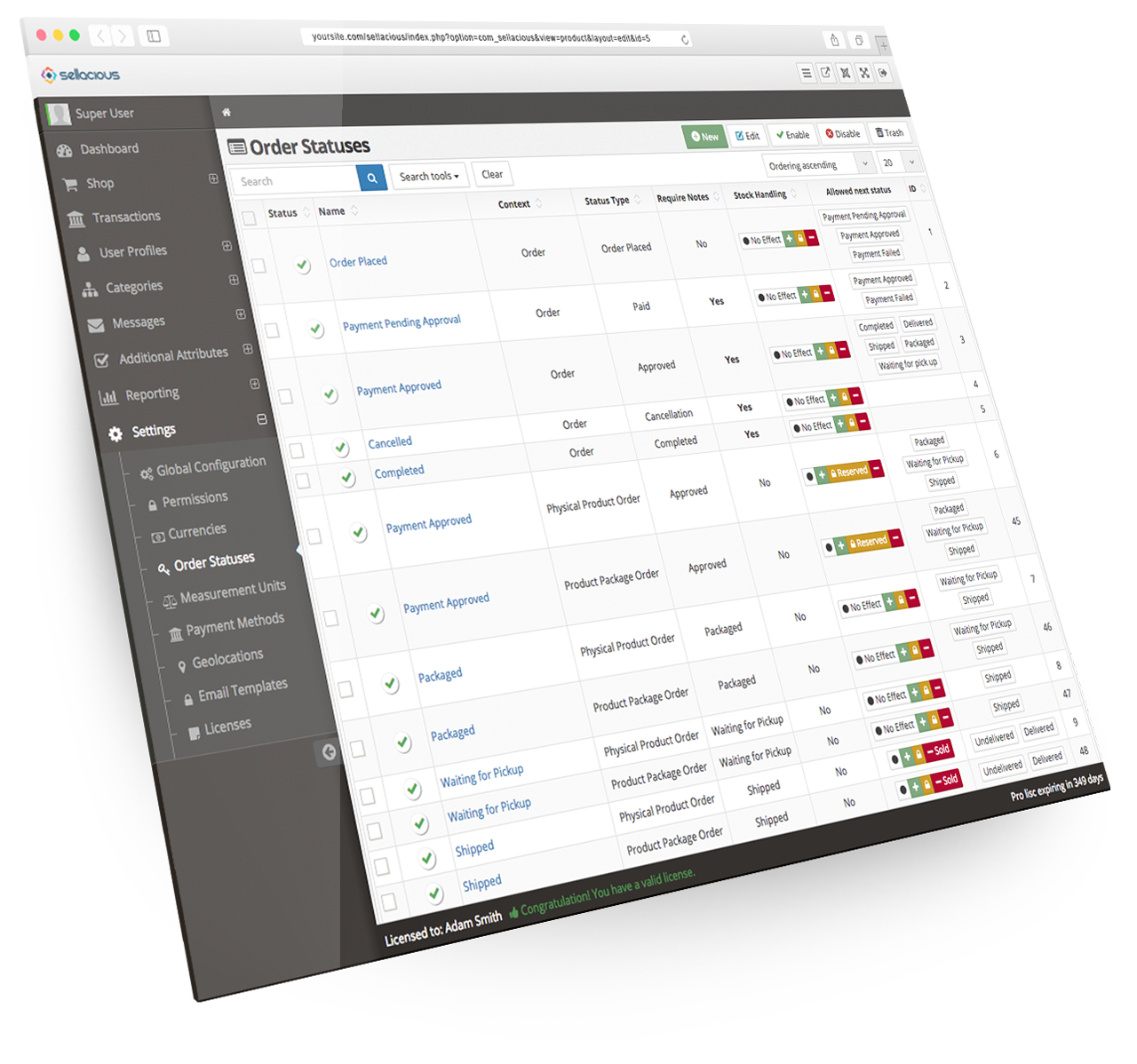 Sellacious v1.4.7
Release Date: 11 May 2017
Stable Release
Compatibility: Joomla v 3.4.x and above
PHP 5.3.1 onwards including PHP 7.x
New Features:
Compatibility: Joomla v 3.4.x and above
PHP 5.3.1 onwards including PHP 7.x
Product Images:
Now, Upload product images and attachments to their respective folders and refresh media in backoffice to link them automatically.
Fixes and Improvements:
Fully compatible and works perfectly with the new version of Joomla! 3.7
More control over form fields to display during front-end user registration.
For Premium Users:
Import products from CSV files using Import Plugin.
Import product images and attachments from direct zip file upload or upload via FTP.
Change backoffice logo for better seller experience.